DESCRIPTION
DFRobot BOSON Science Kit is a set of coding-free digitalized scientific exploration modules for building hands-on STEM lab, aimed at young inventors, STEM educators, and designers. This kit mainly includes 8 scientific sensors, 8 activity cards for guidance, and a plug-and-play LED display monitor for instant result display. The sensors of the Boson Science kit are widely used in modern IoT applications and produce an instant and accurate result in the form of electric signal. The science projects can be set-up easily and all the sensors can be used repetitively. The BOSON Science Kit is built to comply with industry standards and offer infinite possibilities when combined with micro:bit, Arduino, and other Boson modules. This will help in building automatic devices to record data that can be uploaded to IoT/cloud servers for further advancements.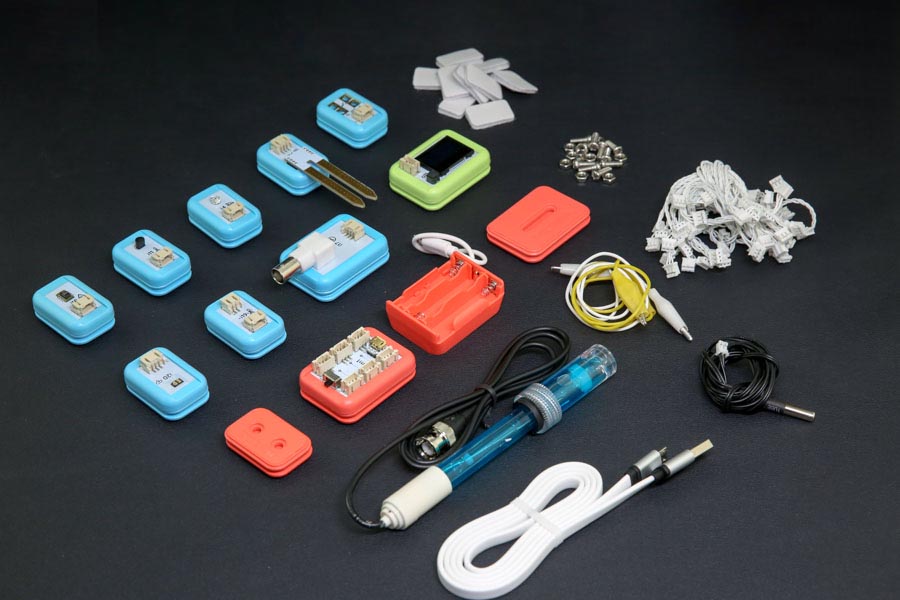 Click the link to learn more about DFRobot's Boson module
The measurement can be read directly from the display module. Additionally, you can connect other Boson modules to create an automatic device, or use a micro:bit/Arduino to record the data, and even upload it to a cloud server. 

Applications: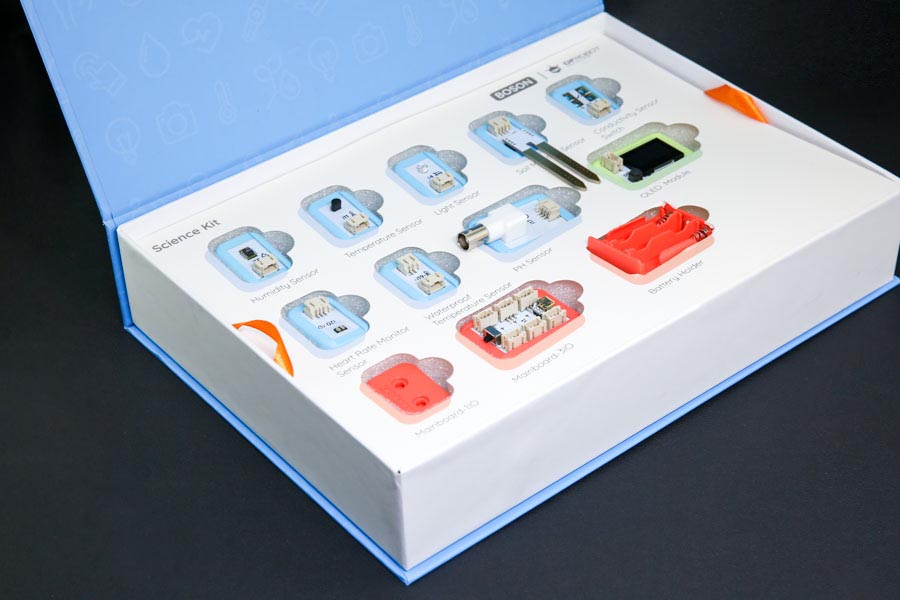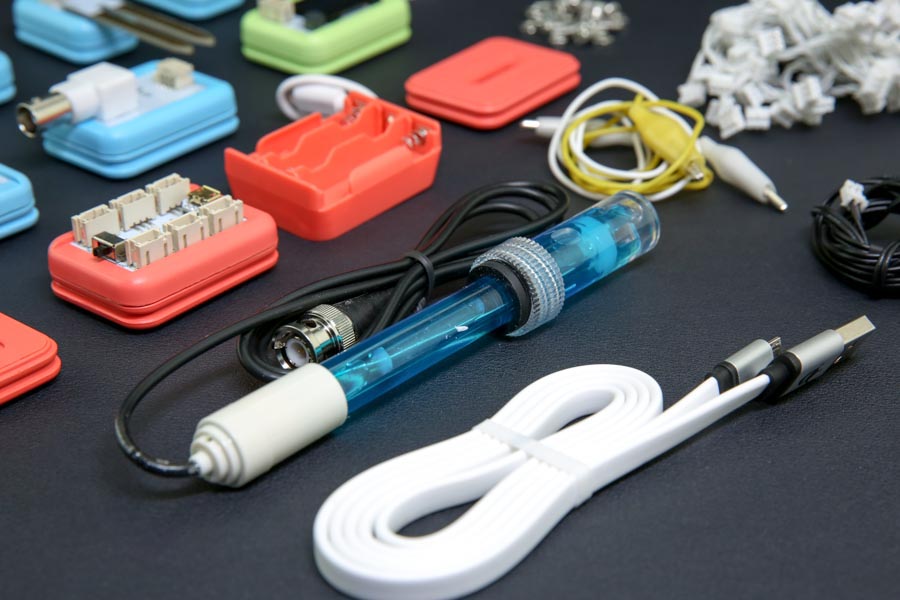 ** NOTE: pH sensor contains liquid. Adult supervision is strongly recommended for children under 12 years old.
** NOTE: micro:bit is NOT included in the kit. You will need to purchase separately.
FEATURES
Cultivates kid's programming ability
Suitable for age 10+
Supports sound, light and motion interaction
Comes with Boson Science Kit Cards here
Sensors:
Light sensor x1
Humidity sensor x1
Soil moisture sensor x1
Temperature sensor x1
Waterproof temperature sensor x1
pH sensor x1
Conductivity sensor x1
Heart rate monitor x1
Display: 
Power: 
Mainboard 1IO x1
Mainboard 3IO x1
3xAAA Battery Holder
Accessories: 
Project cards x8
Cable (5CM) x10
Cable (10CM) x10
Cable (15CM) x10
Velcro pack x1
Screw pack x1
---
TECHNICAL DETAILS
Operating Voltage: 4.5-5.5V
Package Size: 300*220*60 mm
Weight: 1800g
micro:bit Online Block Editor:  Click here
micro:bit Educational Foundation:  Click here