DESCRIPTION
DFRobot BOSON Inventor Kit is a set of modular electronic building blocks for young inventors, enthusiasts, STEM educators, and designers. This coding-free kit requires no soldering and is effective as a STEM classroom teaching tool. The Boson kit helps in breaking down complicated circuits into simple and functional modules that are easy to understand. This kit consists of a total of 37 modules including 7 input modules, 6 actuators, 18 function, and 6 power modules. The Inventor kit also includes 12 activity cards that can be used to build interactive projects with LEGO blocks, wearable materials, and attached cardboards instantly.
The BOSON Inventor Kit uses DFScratch software and provides Bluetooth / WiFi accessibility for wireless communication. The Boson modules can be fixed on a variety of materials such as paper, wood, fabric, or whiteboards using the built-in magnets, Velcro, and even LEGO.
MODULES ARE INTUITIVELY CODED IN FOUR COLORS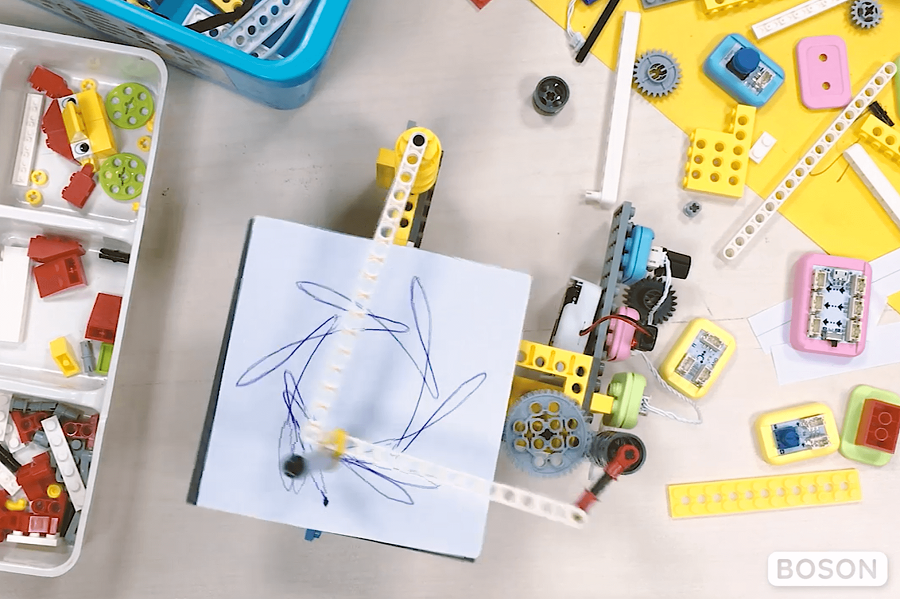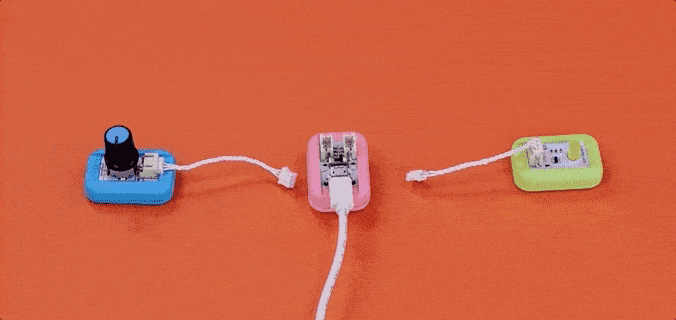 ** NOTE: micro:bit is NOT included in the kit. You will need to purchase separately.
FEATURES
Cultivates kid's programming ability
Suitable for age 10+
Supports sound, light and motion interaction
Input Modules
Rotation Sensor x 1
Push Button x 1
Self Locking Switch x 1
Light Sensor x 1
Tilt Switch x 1
Sound Sensor x 1
Motion Sensor x 1
Output Modules
Ultra Bright LED x 1
LED String Light x 1
Buzzer Module x 1
Voice Recorder Module x 1
Motor Controller Module with Gared Motor x 1
Servo Controller Module with Servo x 1
Function Modules
Logic Module-AND x 3
Logic Module-OR x 3
Logic Module-NOT x 3
Splitter Module x 3
Threshold Module x 2
Reversible Counter Module x 2
Duration Module (0-60s) x 2
Power
Mainboard-3IO x 2
Mainboard-1IO x 3
3xAAA Battery Holder x 1
Accessories 
Activity cards x 12
Project cardboard x 5
MicroUSB Cable x 1
Cable (5CM) x 20
Cable (10CM) x 20
Cable (15CM) x 20
Velcro pack x 2
Screw pack x 2
---
TECHNICAL DETAILS
Operating Voltage: 4.5-5.5V
Package Size: 300*220*130 mm
micro:bit Online Block Editor:  Click here
micro:bit Educational Foundation:  Click here